What is ToolsUnited?
Find the matching tool data for any tool
ToolsUnited provides the tool data of the leading cutting tool manufacturers. These include geometric data, sketches, photos, technical drawings (DXF) and 3D models (STP) in light and detailed versions, if provided by the manufacturer.
We always provide the data we receive from the manufacturers. But in order to keep the data quality high, we do automated checks and decide whether the delivered data quality is sufficient. We stay in close contact with the manufacturers, in order to improve their data.
---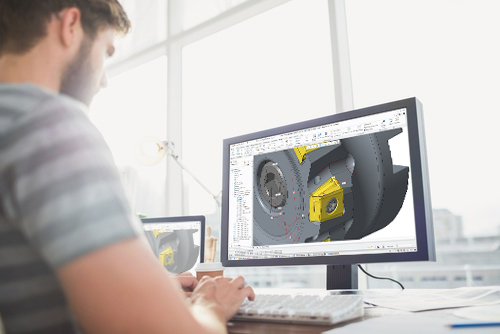 Direct export to tool management systems and CAD/CAM software
The direct exports enable easiest data transfer from ToolsUnited to your end system. ToolsUnited offers lots of interfaces to different tool management systems and CAD/CAM software. Visit our interface webpage to get an overview of our partners.
In addition to our interfaces, ToolsUnited offers data export in the formats DIN4000 and ISO13399/GTC as well as 2D and 3D geometry export in the formats DIN4003 and DIN SPEC 698
---
Costs of usage? NONE! NADA! ZERO!
Searching for tools and being guided to local distribution doesn't cost a dime! No sign up, no hidden costs—just use ToolsUnited—your perfect tool to find the perfect tool! To import the data and 3D models into your CAM or TMS system, you need a user account. Register today and receive 21 credits for free to convince yourself of the data quality. If you need more data sets, you have the choice between pay-per-use and flat rate options.