SFeedUP Boring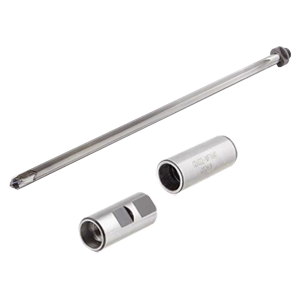 Modular drill bodies for deep hole drilling with GoldTwist drilling heads
As part of the new innovative SFeed products, Ingersoll is introducing the modular DeepTwist tool for deep hole drilling operations. The modular DeepTwist "TD" part-hole drills in a stable design offer optimum performance, even with workpiece materials with a tensile strength over 1000 N/mm². The solid material design makes it possible to transmit high torsional forces.
---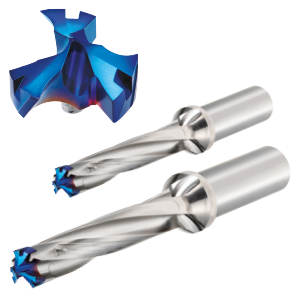 Head changeable 3-flute drill for higher productivity
Ingersoll has introduced the TwistSFeed, a new head changeable 3-flute drill. Ingersoll's GoldTwist line, which has been meeting customer's needs with outstanding machining and convenience, has released a 3-flute drill with upgraded clamping structure designed to maximize productivity.
---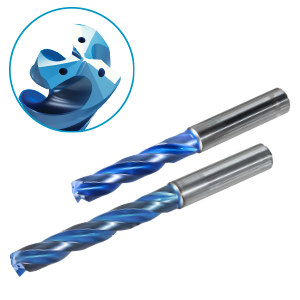 3 flutes solid carbide drill
Ingersoll has launched the SolidDrill3 drill, a new 3 flutes solid carbide drill. In order to maximize customer profitability by improving productivity as well as superior machining, Ingersoll has introduced a new 3 flutes carbide drill with a unique geometry. Not only does the line improve productivity due to the increased number of teeth compared to conventional drills, it also improves machining stability in high cutting conditions with its excellent edge design. It is the best solution for customers who demand excellent performance, especially in steel and cast iron machining.
---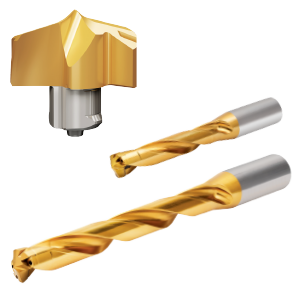 Self-centering drill heads TPC
Ingersoll has introduced a new TPC GoldTwist line that allows for excellent precision and deep hole machining without the pilot hole. Ingersoll's GoldTwist line has launched a newly designed TPC drill head type that offers optimal solutions for improving productivity and reducing costs with exceptional performance and longer tool life. In deep hole machining 8xD and larger, due to the creative edge design, drilling without the pilot hole can be done at once, thus improving productivity through process simplification, as well as achieving excellent hole precision and surface roughness. Improved cutting edge design and the latest multi-layer coating grade ensures better tool life. The new TPC head type is compatible with the existing standard drill body, making it the ideal solution for customers requiring economic, better drilling.
---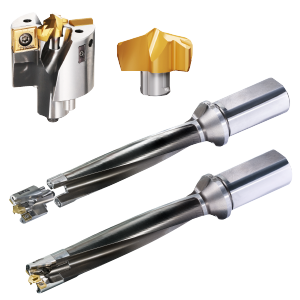 Modular Drill System and new Drill Head TPCxxxxR01-C
As part of the new technologically advanced SFeed products, Ingersoll is introducing the GoldTwin modular type tool for holemaking applications, which is part of the GoldTwin family. The new modular type GoldTwin line provides superior machining and excellent hole quality for hole machining of 26 mm diameter and above, as well as improved productivity due to the symmetric design which reduces tool cost, yet expands the range of GoldTwin applications.