Product info turning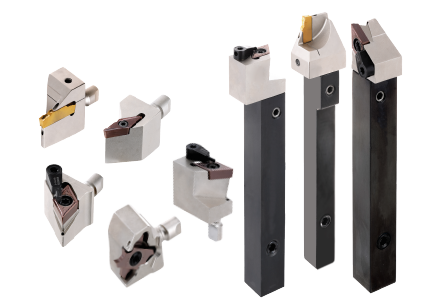 Ingersoll presents the new FLEX-TURN family of modular heads and holders for Swiss machines
It is usually time consuming to remove holders from the tool post when changing inserts on Swiss machines. With the inge-nious FLEX-TURN family, inserts can be replaced outside of the machine by removing only the modular head, with the shank mounted to the tool post, reducing insert changing time and increasing productivity.
Additionally, unlike the integrated holders, there is no risk of losing the holder's spare parts and inserts by dropping them in the machine when replacing inserts, making the FLEX-TURN family more convenient to use.
---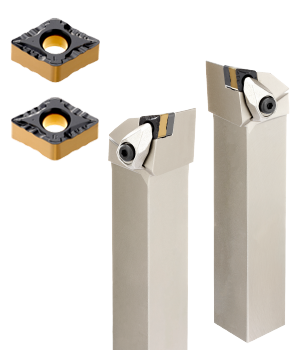 70 Degree Corner Angle XNMV1105 Insert
Ingersoll has expanded the RhinoTurnX line by adding the 70-degree corner angle XNMV1105 insert for multidirec-tional and high feed turning applications. The RhinoTurnX line dramatically improves productivity due to its all-directional and high feed turning capabilities.