Product info Boring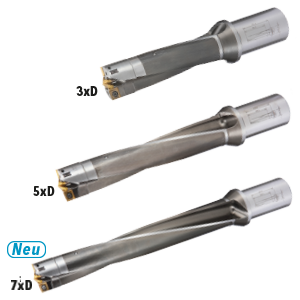 The GoldTwin family now includes a 7XD holder for better stability in deep hole drilling.
GoldTwin product line has been expanded with a new 7xD holder that allows for deeper hole machining with excellent machinability, hole quality and tool cost savings. Endusers now have the option to drill various depths, such as 3xD, 5xD and 7xD, with one head.
In addition, a coolant flow channel aimed at the cutting edge has been added to the modular head to achieve higher stability machining and improved chip evacuation.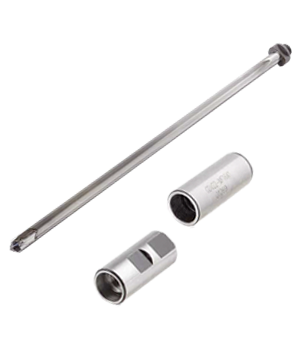 Modular drill bodies for deep hole drilling with GoldTwist drilling heads
As part of the new innovative SFeed products, Ingersoll is introducing the modular DeepTwist tool for deep hole drilling operations. The modular DeepTwist "TD" part-hole drills in a stable design offer optimum performance, even with workpiece materials with a tensile strength over 1000 N/mm². The solid material design makes it possible to transmit high torsional forces.