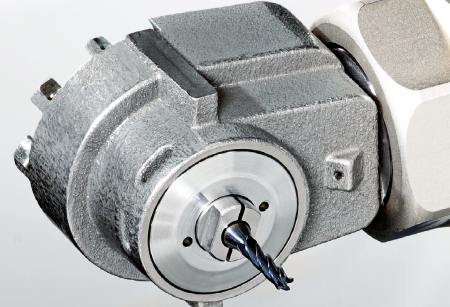 HIGH SPEED MACHINING SPINDLE TJS M90 030 The TyphoonMicro spindle, equipped with solid titanium housing, consists of only six individual parts and is designed for precise machining in narrow and difficult-to-access work areas. It enables speeds from 35,000 to over 50,000 rpm with the machine spindle stationary.
Thanks to the use of small cutting tools, it is ideal for a variety of pre-finishing and finishing operations when milling, drilling, thread mil-ling, engraving, chamfering and deburring.
---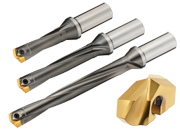 Expanded with new 8XD holders
The SpadeTwist series now includes 8xD holders, along with the existing 3xD and 5xD holders, for deeper hole machining. The 8xD holders come in a 20 - 41 mm diameter range.
---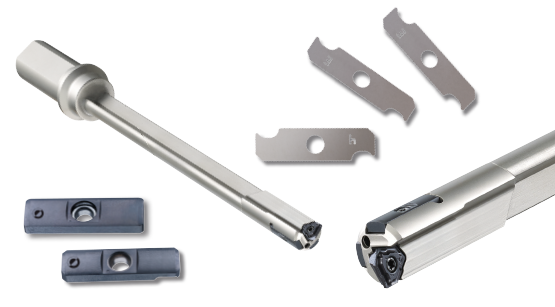 Ingersoll has launched a shim set that allow precise diameter adjustment of DeepTrio gundrills.
Ingersoll's new shim set for DeepTrio gundrills provides quick and easy adjustment of drill diameter and minimizes inventory of special products.
The shim set allows the diameter of GT DeepTrio (diameter 12 - 28 mm) gundrills to be precisely adjusted to 0,01 - 0,1 mm.
The shim set must be mounted under the guide pads which are assembled on to the GT DeepTrio gundrill line.
---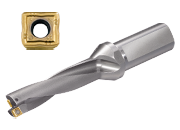 Drill diameter & insert range expansion
Ingersoll's successful indexable QuadTwist line, with its superior performance and high productivity in drilling operations, has been expanded by introducing 12.0-13.5 mm diameter range for the standard 2xD, 3xD, 4xD and 5xD holders.
Additionally, Ingersoll also added the SOMT040204SK indexable insert, which is designed for the 12.0-13.5 mm diameter range. With the new expansion of the QuadTwist line, hole-making customers now have a wider range of options.
---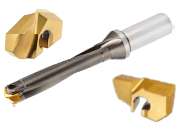 Expansion for head exchangeable drills
The highly productive head-exchangeable SpadeTwist line - known for precision, stable drilling based on a rigid clamping design – has been expanded to smaller diameter drill heads and holders and a new geometry drill head for flat bottom face machining.
---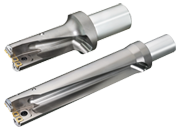 Cartridge type drill Ø51 - Ø80 mm
The application range of the QuadTwist cartridge type drill series has been extended up to Ø80 mm for larger diameters. The Ingersoll's QuadTwist series, which has established itself as a leader in the insert type drill market with excellent productivity, has been extended by new drills that work on diameters from Ø51 mm up to Ø80 mm.
---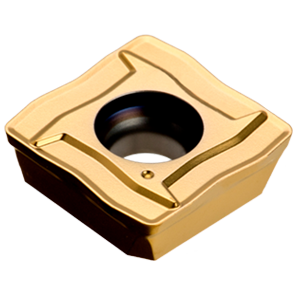 New PS Chip Former
Ingersoll introduces a new "PS" chip former of QuadTwist product line for machining unalloyed steels. The already existing chip former "SK" was developed for general machining. The "NG" type cast geometry, in combination with the IN2510 grade, provides higher wear resistance in machining cast materials. And the chip former type "HP" is provided with sharp cutting edges and a polished rake face to reduce cutting forces and built-up edges.
---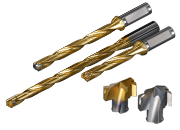 Expansion Ø8.0 - Ø11.9 mm IN 12XD
Ingersoll extends the application range of its successful GoldTwist product line with the introduction of 12xD drill bodies for diameter range Ø8.0 mm to Ø11.9 mm. The extension now covers the diameter range from Ø8.0 mm to Ø25.9 mm for the drilling depth up to 12xD.